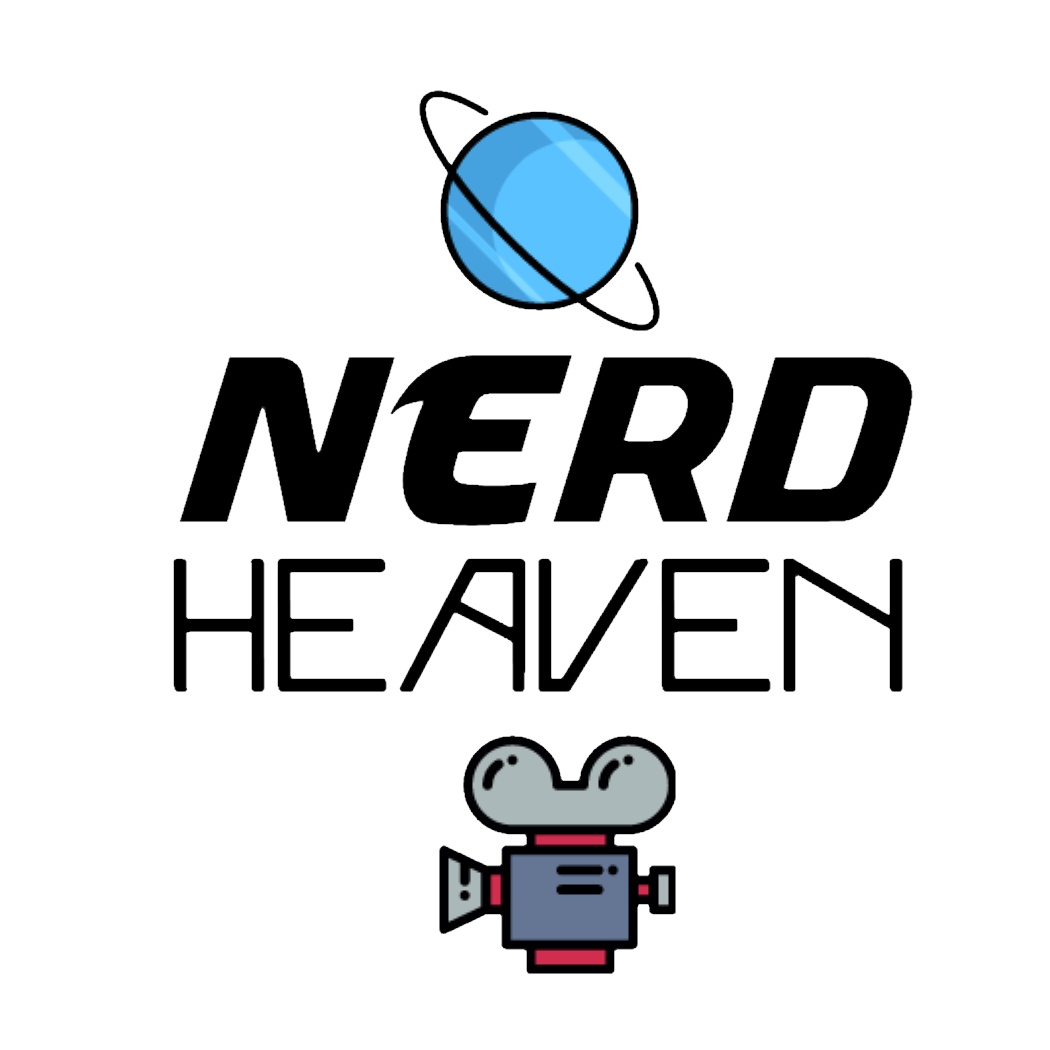 In-depth episode discussions. Geeking out over sci-fi & fantasy TV such as Stargate Universe, Star Trek Picard, Star Trek Discovery, plus movies, such as the DCEU (Man of Steel, Batman V Superman etc) Welcome to Nerd Heaven. Currently reviewing season 1 of Stargate Universe (SGU)
Episodes
Monday Dec 07, 2020
Monday Dec 07, 2020
This episode 8 of Star Trek Discovery Season 3, Book is called back to his home planet Kwejian. Osyraa, leader of the Emerald Chain wants Ryn the Andorian back, and she'll do anything to get her hands on him.
There were a lot of different strands running through this episode, so let's dive in and see what we can find in "The Sanctuary".
Get my Sci-fi Christmas Short story "The Christmas Star Disaster" for 99 cents at https://books2read.com/christmasstar
Get the prequel to Jewel of The Stars free at http://www.adamdavidcollings.com/free
Transcript
Welcome to Nerd Heaven
I'm Adam David Collings, the author of Jewel of The Stars
And I am a nerd.
This is episode 45 of the Podcast.
And this is also the one year anniversary of Nerd Heaven.
The first episode went live on the 6th of December 2019. In that episode, I talked about the Star Trek: The Next Generation Episode "Best of Both Worlds." as part of my 'what should you watch before Star Trek Picard' series.
I can't believe it's been a whole year. 
During this first year, we've covered the entire first season of Star Trek Picard, we've talked about the DC Extended Universe movies, from Man of Steel up to Shazam, we've occasionally dipped into Middle Earth for my Lord of The Rings Read, Walk and Watch series, and a few other little bits and pieces.
It's been quite a ride so far. And there's plenty more to come. After we're done with Star Trek Discovery season 3, I'm very excited to launch into our analysis of Stargate Universe.
So thank you to everyone who has listened to Nerd Heaven at any point during the last year. I appreciate the support, and I hope you've enjoyed my musings.
But today, we're talking about Star Trek Discovery Season 3 Episode 8 "The Sanctuary."
The description on Memory Alpha reads
"Burnham and the USS Discovery crew travel to Book's home planet to help rescue it from Osyraa, the formidable leader of the Emerald Chain. Meanwhile, Stamets and Adira continue their search for valuable information on the origin of the Burn."
The episode was written by Kenneth Lin & Brandon A. Schultz
It was directed by Jonathan Frankes
And it first aired on the 3rd of December 2020.
This episode has a lot of strands. There's the main A plot involving Book's planet, along with character pieces for a number of characters, and the continued investigation into the cause of the burn. Usually, I really like episodes like that, but in this case, I feel like the A  plot may not have been developed enough.
Georgiou is in sickbay getting checked out for her weird episodes, but she's not cooperating. She outright says to Doctor Culbert, "I don't need your help."
It makes me wonder why she's here in the first place. Was she ordered to report to sickbay? Until now, only Michael knew of the severity of Georgiou's condition. It's all a bit confusing.
She's trying to hide from her own fear of this problem by falling back on her Emperor Georgiou pattern. Making vague threats against Culbert, as if she were still in the mirror universe, and he was a subject that had displeased him. She'll continue to do this throughout the whole episode.
Sometimes it feels like a bit much.
Culbert can see right through her. He knows she's terrified. 
Culbert manages to convince her to accept some help by describing how brain dysfunction will progress over time, but her outward attitude hasn't changed. Her fake bravado is as see-through as my windows. But, I guess she can't help but maintain it. She's Emperor Georgiou.
Book's home planet is called Kwejian. And he's frantic about having to return there. His brother Kyheem has sent him a message through the courier network. And he wants Michael to go with him. He doesn't know what's going on. He doesn't know why he needs to return home. He only knows it somehow involves Osyrra and the Emerald Chain. So it must have been a pretty vague message. But he hasn't heard from his brother in 15 years, so he assumes it's bad.
Apparently, there are transwarp tunnels around the galaxy, but using them is very dangerous. We're not told why. This is something that needs to be explored more fully.
The first time I watched this episode, I had trouble following this particular plotline. The details came in so fast and frantic I just couldn't take it all in.
So, the burn caused a shift in the orbit on Kwejian's moon. This caused sea locusts to come out of the ocean and eat all their harvest. So the people were starving. I guess Kwjian is an agrarian world with little technology. I mean, you'd think they could plant crops further from the ocean. They have an entire planet, after all.
Anyway, they couldn't solve this problem on their own, for whatever reason, so the Emerald Chain came along and promised to help. They had a humane way to send the locusts back into the sea. In exchange, the people of Kwejin had to give Osyrra their trance worms. (the same worms that Book has made a career of recovering and returning home)
This seems to be the way the chain operates.  They make reckless contact with pre-warp civilisations that have something they want. Vance is aware of 50 other systems in the same predicament. Vance doesn't have enough ships to help them all and he doesn't want to risk the spore drive on this.
These episodes all seem to fall into the same pattern lately. Michael goes to Vance with a mission she has some personal stake in. He refuses. Then Saru says something diplomatic and he agrees.
It hasn't bothered me until now, but this time, it's starting to feel a little repetitive. 
We check back in with Tolor, Osyraa's nephew. And we get a glimpse of a Star Trek Picard era combadge. It has no meaning to the scene whatsoever, but, I'm a sucker for a familiar com badge, so … cool, I guess.
And we finally get to see Osyraa for the first time. She is played suitably menacingly by Janet Kidder, who interestingly, is the niece of the late Margot Kidder, famous for playing Lois Lane opposite Christopher Reeve. So that's cool.
Osyraa is ticked off that Tolor lost Ryn. Which kinda surprises him. To Tolor, Ryn was just a nameless Andorian slave. But Osyraa has a very special interest in him.
The episode doesn't outright say it, but we get the impression Osyraa killed her brother, Tolor's father, in order to take control of the Emerald Chain. So it comes as no surprise that she's willing to kill Tolor for his failure. She uses the tranceworms for overly dramatic executions. Apparently, they're so-named because they mesmerise their prey before eating them. She promises he won't feel a thing, but his screams suggest a different story.
Tilly is settling into her job as acting first officer. Saru is trying to come up with a catch-phrase to instruct the crew to carry out their orders.
He says that "hit it" was Captain Pike's.
Well, .. Star Trek 2009 had him saying "punch it" and Discovery had him saying "hit it."
But if you look back at The Cage, Captain Pike was actually the first to say "Engage."
The current Star Trek writers seem to associate this word solely with Picard. But, "Engage" is not really a personal catchphrase. That's the order captain's give when they want to go to warp. Pike said it, Picard said it, and I'm sure Janeway and Sisko at least said it occasionally.
Now, Picard DID have a catch-phrase of his own. "Make it so." That was used in a different context. He said that when he wanted his subordinates to carry out their orders.
This episode seems to be confusing those two concepts together.
I guess it mildly amusing at times, but I found it all a little too meta for my liking.
So while Michael is distracted helping Book, Stamets and Adira have solved the mystery of the burn's origin. It started in the Verubin Nebula.
Apparently, combining the SP-19 data with the black boxes has revealed this. But … the Vulcan representative last week said that the SP-19 data conclusively proved that the burn started at Ni'var.
This episode doesn't address that. It doesn't even mention it. They need to deal with this, or it becomes a massive plot hole. Somehow, I don't think they'll address it, sadly.
And there's a transmission coming from that nebula. It's the song everyone has been hearing. Interesting.
Apparently, Saru listens with his eyes, because as he's intently listening to the music, his pupils dilate.
He can hear something else coming from the nebula, in addition to the music. A federation distress signal.
Apparently, there is a third message as well, which Adira can decode by writing an algorithm.
Stamets volunteers her.
And Adira tells him that she would prefer to be addressed as "they" rather than "she".
So I'll follow the episode's lead and refer to the character this way from now on.
Book explains that Kyheem is not his biological brother. "Brother is something we said, we felt," he says. I'm really not sure what he means by this, but it appears to me that perhaps the two of them are maybe in a religious order or some sort together. Maybe not quite religious. It's not well explained, but we'll get to that later in the episode.
But their relationship was damaged when Kyheem started hunting tranceworms for the chains, which obviously would have put them at odds.
It seems the nacelles aren't always detached. They can join and separate. They attach during spore jump and then detach after they arrive.
Apparently, Discovery has a music room. Which makes sense. IT would be one of many recreation areas on the ship. I kinda like that there's a place where the crew can just go and jam together.
Adira reveals to Stamets that Gray is not talking to them anymore. No idea why. This is interesting. We still don't really understand what caused Gray to manifest like that in the first place, so understanding why it's no longer happening will be difficult. But it's clearly got Adira upset. Which is understandable.
But on top of that, Adira is really struggling with being joined and having all these memories of previous hosts. Ezri Dax went through a similar thing after she was joined. Waking up and not knowing who she was. In Ezri's case, she wasn't prepared for it. 
Adira didn't have any training either. The Trill offered it but they turned it down. 
Stamets can't really solve that problem, but he can spend time with Adira. So they play some music together. Apparently, Stammets can play piano. It's a nice little scene.
So Ryn is recovered from his injuries, and is still onboard Discovery. I like when Tilly corrects his attitude and makes him show a little more respect for Saru's rank. He wants to get off the ship.
He says something very interesting. "Federation help always comes with strings."
Tilly is very quick to say "No it doesn't."
But, of course, she only knows so much about the Federation of the 32nd century. Ryn is not the only character in this episode to express similar sentiments. So why does the Federation have this reputation, and is it in any way justified?
Saru is happy for Ryn to beam down to Kwejian, if that is his wish, but it may be a dangerous thing to do, given that Osyraa's ship will be here in 15 minutes.
And again, Ryn thinks the worst when Saruy says "however," but he's only looking out for Ryn's interests.
The sea locusts are interesting. They float in the air with bladders like hot air balloons. It's funny. I recently watched the first episode of a documentary on Netflix called Alien Worlds. The show uses a lot of imagination to speculate, based on observations of life on earth, what life on other planets might be like. There was a species in that first episode very much like these sea locusts. Of course, they were predators, whereas the sea locusts are herbivores. That's the problem. They're feeding on the people's crops.
Given how many locusts there are, so far inland, the planet has apparently not had any repellent for weeks.
Book can talk to them using his super nature powers. To be honest, I'd almost forgotten he had that ability. He seems to have a way to commune with other lifeforms. He can ask them to go, but it's up to them if they agree.
These do, and they float away. But trying to convince all of them to retreat, on a planetary scale, is something that has eluded Kewjian's scientists.
Book and Michael are in an area called the sanctuary. Not sure why. But it's protected by a field that prevents sensors or transporters. So they're completely on their own.
Kyheem arrives with armed guards. He doesn't look very welcoming of his brother, who he calls Tareckx. Apparently, Book changed his name at some point. So they're led away at gunpoint.
Georgiou goes into sickbay for a scan. She seems a little more cooperative now. Both Culbert and Pollard are working on her. I really wish they'd just tell us who the chief medical officer on this blooming ship is. It's so frustrating.
Anyway, Georgiou has one of her episodes while they're scanning her, and everything goes a bit weird. The two doctors are pretty freaked out. And Georgiou's face kind of… turns into a rough polygon model, like an early 90s computer game. My wife had a theory, that after her interrogation a few episodes back, Georgiou was replaced with a hologram. This visual effect would seem to be evidence for that theory, but it would have to be an insanely sophisticated hologram. One that could fool all the sensors on Discovery into thinking she was human. But .. this is the 32nd century.
I dunno.
But it seems that having an episode while in the scan is endangering her life. Pollard wants to stop but Culbert wants the data so they can diagnose her condition.
It's an ethical dilemma that is not explored at all. Which is a pity.
But she wakes up and pulls out of the scan herself.
So …. Was the scan completed or not? The episode doesn't make that clear.
But when Georgiou hacks into her medical records, she comes to the conclusion that she is dying. Culbert says it's not that simple, we don't hear anything more that is said between them.
So Kyheem's job, officially, is to protect the tranceworms. But he's doing the opposite.  And there's a lot of bad blood between him and Book. Book left once his family started working with the Emerald Chain.
So the reason Kyheem called Book here is that Osyraa wants Ryn. She's stopped repelling the locusts and will only resume when they have over Ryn.
Saru notes the irony that the Orions are now enslaving so many people, given that many of them, particularly their females, were sold as slaves in the past. In reality, slavery is nothing new to the Orion people.
I like the actor that plays Kyheem. He does a great job. I'm not an acting expert, so I don't think I can elaborate on that in any more detail, but I like his performance.
Osyraa wants to swap Book for Ryn, but Kyheem is hesitant to hand him over. So Osyraa threatens famine and starts shooting. Seriously, doesn't this planet have replicators? And if they're a pre-warp civilisation, how did Book leave? Where did he get his ship? Book IS human, more or less. He said so in episode 1. That makes me think this is a colony world.
At first I thought Osyraa was shooting up their crops, but it seems she is shooting the defense shield so she can beam Book up. But then, that will allow Discovery to beam him up too.
It's all a bit confusing.
Saru wants to know why Ryn is so important to Osyraa. But he refuses to answer. Until later in the episode when he'll randomly decide to tell Tilly for no reason.
Saru is in a difficult situation. He's under orders not to get into a shooting war with the Emerald Chain. Such an act will have repercussions for the entire Federation. But what choice does he have? Until Tilly comes up with an alternative. Fire on her from Book's ship. Pretend it is under control of a pilot gone rogue, who will be severely punished.
AT first, I thought she was suggesting herself, but then it becomes clear she's setting up poor Detmer. That seems a pretty harsh thing to put Detmer through. It could be damaging to her career because you can bet Vance will want to know who fired.
Anyway, she gets to show off her piloting skills in a pretty impressive space battle, with a little help from Ryn. I think this will go a long way to helping her regain her confidence, as she proves to herself what she can do.
Detmer is now officially a character now, rather than just set dressing. It's only taken two seasons. I'm really liking what they're letting her do this season.
She's successful. She damages Osyraa's ship enough that Osytraa leaves the system.
But she clearly blames the Federation for this, so did they really achieve anything by using Book's ship instead of Discovery? I don't think that makes a difference at all.
Osyraa vows that the Federation will feel the full weight of the chain. And that's worrying.
Kyheem just couldn't bring himself to hand over his brother, after a great hand-to-hand fight scene. Now that Osyraa is gone, he faces the fact that his people will starve.
But Michael has a plan. Both Book and Kyheem have super magic nature powers. They'll work together to ask as many locusts as possible to retreat to the ocean. And Discovery will use technobabble to amplify the signal across the whole planet.
There is definitely something that feels religious about their powers. The brothers use ritualised moments and chant in an alien language, using words like sacred and harmony. As they do this, their foreheads glow with some kind of glyph.
Tilly has a chat with Ryn. He's worried about Osyraa's retaliation. All his life, growing up, he was taught about how deceitful the Federation was. They were the boogeyman they scared their kids with.
So now, is when Ryn decides to reveal his secret. The one he told Saru that he couldn't share. No idea why he couldn't share, and no idea why he suddenly can now.
The emerald chain are running out of dilithium. I'm not sure why this should be a big secret. Dilithium is scarce. Everyone is running out.
Also, apparently, Ryn is the only one who knows. That's why Osyraa wanted him back, so he wouldn't tell anybody.
Which makes no sense.
The minute Ryn escaped on a Federation starship, Osyraa should have considered this information compromised. 
Book admits to Kyheem that although Kwejian is home, Discovery, and Starfleet, are where differences are being made, and he's liking being around them, which definitely gets Michael to perk her ears up.
He says there's a story about why he calls himself Book. A story he doesn't want to tell right now. Okay.
Anyway, he was serious about the Federation. He wants in. What that means exactly, I'm not sure. Is he wanting to join Starfleet? OR just stick around and help them as a civilian advisor? I guess next week will reveal that.
So that was The Sanctuary. There were a lot of parts I liked about it, but much of it didn't hold well together for me. But it plays well into the larger story, so as always, it'll be interesting to see where it's all leading.
I'm especially looking forward to them digging deeper into the burn, now they know where it originated.
Next week's episode is called Terra Firma Part 1. In this serialised age of story-telling, it's not often that a show does a traditional two-parter, but I guess the next two episodes will be even more connected than usual.  It should be exciting.
Thanks again for sticking with Nerd Heaven over the last year. Have a piece of cake. Calories don't count at a birthday party, right?
Don't forget you can get my sci-fi Christmas short story, The Christmas Star Disaster on all the major ebook retailers for just 99 cents. And you can get the prequel to my Jewel of The Stars series, Fall of The HMAS Adelaide, for free, by signing up to my email list at adamdavidcollings.com/free
Have a great week.
Live long and prosper.
Make it so.
And happy birthday